CIL Limburg, The Netherlands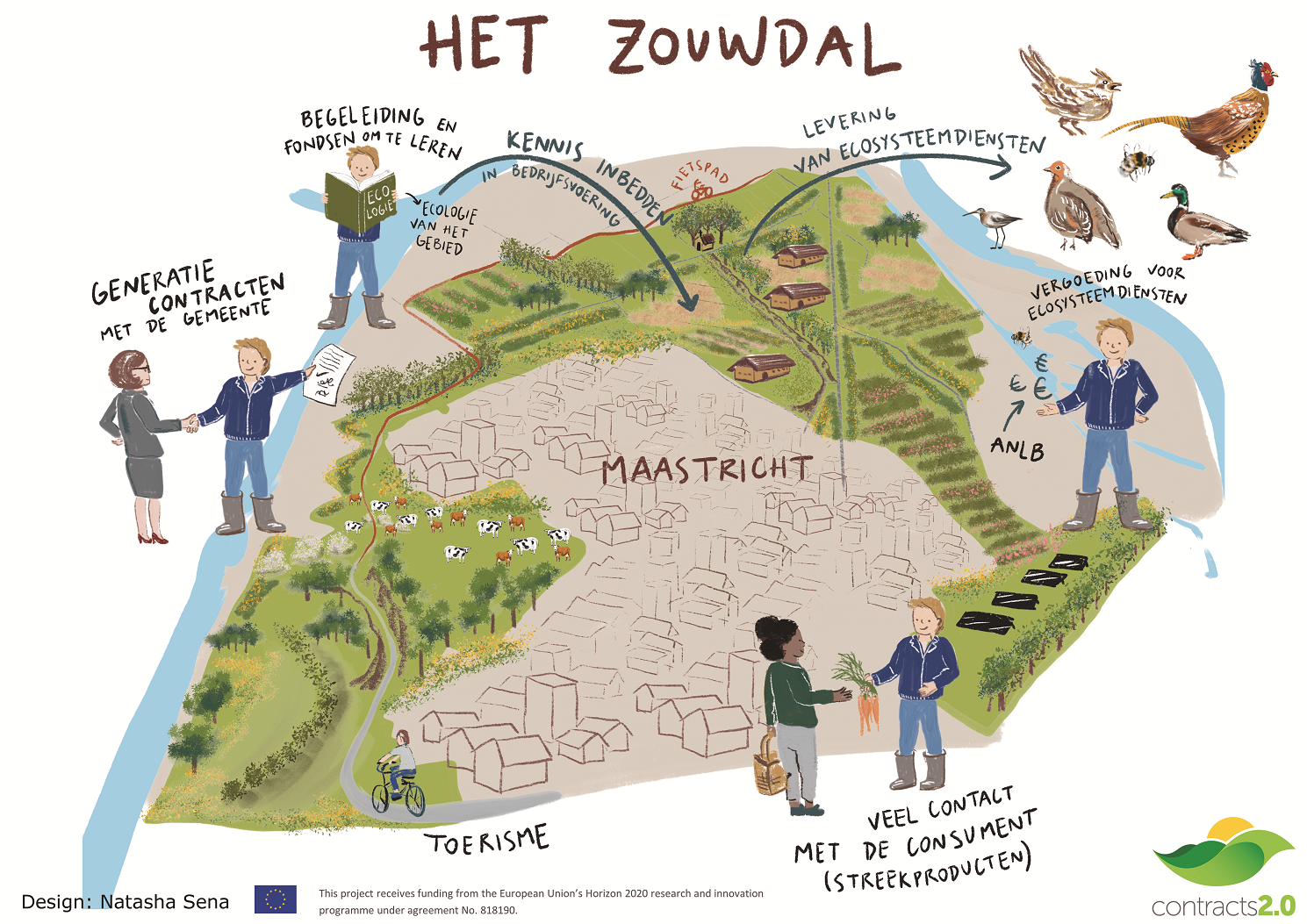 The CIL Limburg is situated in the very south of the Netherlands, in the Zouwdal area. This is a region where agriculture has been practiced for a very long time, and now it's experiencing a lot of pressure from the adjacent city Maastricht. The area has a mix of small-scale arable and cattle farming. One can encounter larger open spaces, but also smaller plots of land surrounded by lots of landscape elements. The typical wild native species of the region is the hamster. The area is also a popular destination for tourists.

Contract Type
 Agri-environment and Climate Measures
Contract Features
• Collective Implementation
• Action-based Payments (with a results-based component)

Targeted Public Goods



The objective of the dream contract is mainly to improve the existing agreements to maintain and enhance ecosystem service delivery, improve the natural quality of the landscape and its biodiversity. An important side objective is also to improve the marketing of the local area for tourism. In the future climate regulation will be also an important focus.
There is a whole catalogue of measures available for the region. The concrete measure offered to the respective farmer is subject to the landscape management plan drawn up by the collective and agreed with the authorities. The measures are targeting biodiversity-related issues but also water and soil protection.