CIL Őrség National Park, Hungary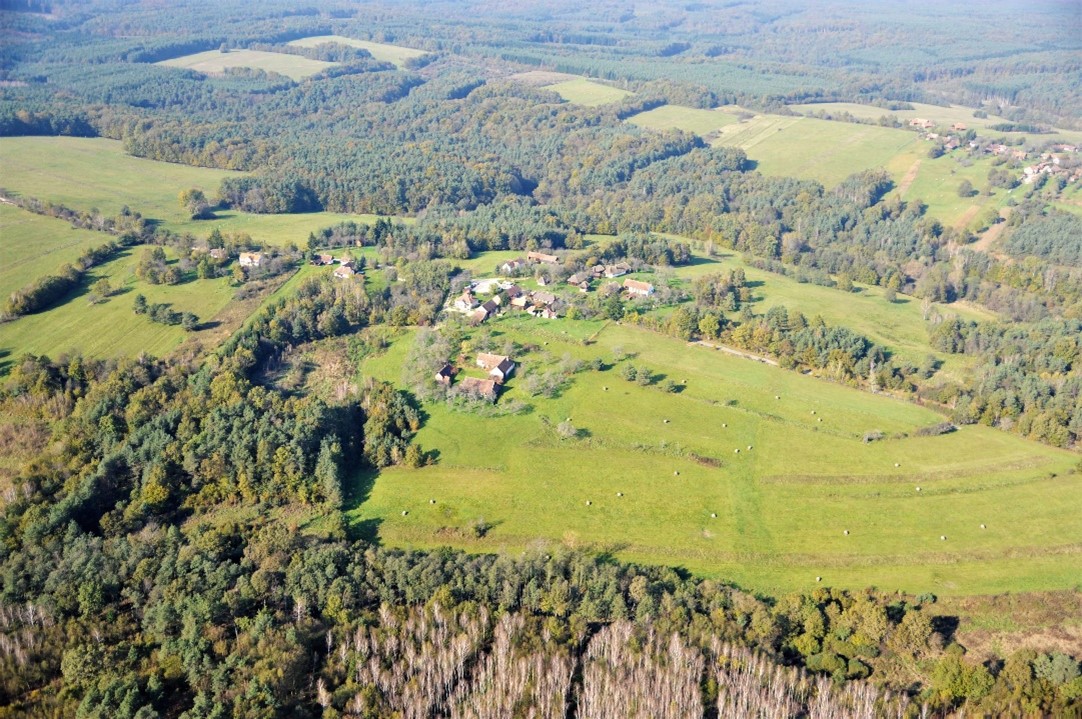 Őrség is situated in the western borderlands of Hungary. The historical background has left its mark on the landscape: as it was a highly protected area (see "Iron Curtain") in the last century, industrialization did not affect it strongly. Őrség kept its natural character and has a nationwide reputation for its habitats and picturesque landscape. It includes 44 settlements on 44.000 acres, and most of its territory is national park. Its unique settlement structure is characterized by small groups of houses or little farms in free pattern surrounded by maintained meadows which extend to the nearest stream or micro valley. Slopes, moorlands and streams give natural borders between different habitats and land-uses.  Forests represent around 60% of land cover. Due to poor soil quality and diverse topography, the conditions do not favour intensive agriculture. Tourism is flourishing in the region, people visit this place for its natural landscape, to enjoy farm life, and taste high quality farm products.
Contract Type
• Value Chain Approach
Contract Features
• Individual  contracts
Targeted Public Goods



The value chain approach may be a valuable option to incentivise producers for a more sustainable production through establishing standards (and affiliated labels) for high quality foods. Short food supply chains (SFSC) allow local producers and (local/regional) consumers to connect via local baskets or local markets to create a "market pull". The existing "national park product" label can be redesigned incorporating conservation-friendly requirements and thus create trustworthyness and transparency. This value chain approach could promote biodiversity-friendly agriculture in and around the national park in three ways:
High-quality dairy products → good quality pastures;

High-quality fruit products (jams, syrups, juices) → reviatalization of meadow orchards with old fruit varieties.

Multi-flower honey → biodiversity-rich grassland (with different flowering periods and different species), increased area of bee pastures
Contract Type
• Agri-environment and Climate Measures
Contract Features
• Results-based Payments
Targeted Public Goods



A results-based agri-environmental payment scheme is envisaged where farmers can select the actions needed to achieve the conservation goals more flexibly. Such a scheme could be firstly implemented as a pilot to the current AES. By financially rewarding farmers for their environmental performance, the proportion of highly diverse grassland could be stable or even increased. Őrség can claim to be rich in species diversity in grassland even in the present, however social and economic conditions endanger the continuity of permanent grasslands (which also contributes to climate regulation). New type of contract incentives give new perspective to farmers to remain committed to agriculture and to maintain small-scale land-use. Mosaic landscape, different mowing methods (time, frequency, unmowed area) as well as grazing animals benefit biodiversity.