The HiPP CIL focuses on promoting ecosystem services in various organic value chains. The participating food manufacturers operate at the regional to global level and all have a long tradition of environmental awareness and commitment. The most prominent company is HiPP, a leading manufacturer of organic baby food. The company is operating internationally with approximately 8,000 organic farmers supplying products. HiPP places special demands on compliance with environmental and social standards and initiates various sustainability projects. For example, since 2010 HiPP runs a "Model Farm for Biodiversity" to research grassland farming methods, to improve soil fertility and biodiversity.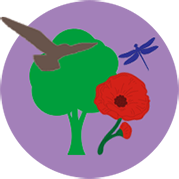 Contract Type
Value Chain
Contract Features
• Individual Contracts
• Action-based Payments

Targeted Public Goods



The objective of the dream chain is to achieve a sustainable organic value chain consisting of producers, processors, retailers and consumers. Contracts are based on quality and quantity of the raw materials, but also on environmental protection measures and social benefits. In comparison to typical organic value chains, an add-on impact for biodiversity and ecosystem services is to be achieved, in that the measures of the producers, but also of the companies, go far beyond the usual commitment in the sector. Measures will be add-on measures to organic farming. They should strengthen organic farming objectives but also have more specific effects on biodiversity and water and soil protection (especially humus content of soil). Such contracts between the processor and farmers are the first step in a more sustainable value chain. In a next stage, agreements with other actors in the value chain (such as retailers, consumers) can follow to set up the whole dream chain.